COVID-19 Service Update:
We are now able to receive bookings for up to 50 pax, operating in smaller groups during the games. However, we will still be running our Land & Water ZOVB / BLOOP bubble games to fit the measures of safe distancing in. All equipment & gears will be disinfected after every session. 
Fancy transforming yourself into the invincible blob? Watched too many wacky Japanese game shows and you're itching to try something out of this world?
Now you can! With the newest addition to the ZOVB family, we have the human soccer ball BLOOP! Some like to call it bubble suit, bubble bump but we like to call ours BLOOP! Just get into one of these mini ZOVB balls and you are all set to go! Once inside these balls, you are practically invincible – run head-on into your friends (also Bloop-ed of course) and send them flying off in the opposite direction. This fun crazy hilarious activity is ideal for school groups, sports days, corporate day out event and event for cohesion games for uniformed personnel!
What can you play with BLOOP Balls?
You can opt to play casual BLOOP (Human Soccer Ball) or/and a variation of BLOOP Mini Games. Usually within 1 hour, you can play 4 BLOOP Mini Games.
The following are the different BLOOP Mini Games you can play: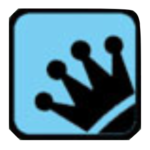 ROYAL RUMBLE (Popular!)
Similar to WWE (World Wrestling Entertainment), players will enter the ring at every interval to battle out for the last man standing to win the crown title.
CLASH OF THE PLANETS (EARTH BALL)
BLOOPers will have to push another bloop ball around. 2 Teams will be pitting their guts and wits against one another. All this will happen within an arena.
SUMO & SUSHI (DOG & BONE) (Old Skool!)
Players will have to try means and ways to get 'The Sushi'. A battle between 2 teams, each member will be assigned a code or number. Once the code or number is being called out, the players will have to try to secure the 'Sushi' zone. But watch out, the rivals will be pushing their way through as well. The team with the most 'sushi' zone conquered wins the battle!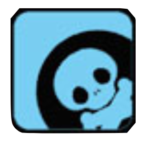 POISON BALL (Highly Recommended!)
One team will be the 'poison balls' forming their own formation along the designated zone. The other team will need to analyze the formation, strategized, and dashed through the poison field! But watch out, once touched or 'poison' by the 'poison ball', attackers will need to restart the from the baseline.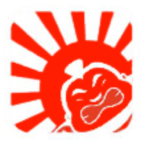 DODGE THE SUMO
This is a simple straightforward game where 2 players must enter into a ring with their BLOOP. Players will have to try to force the other party out of the ring in order to win.
BOWLING MANIA (*Required to take on ZOVB package add-on)
There will be 2 teams competing for this exciting game. One team will become the bowling ball, and the other teams will become the pins! Each participant will get into the ball sequentially and try to knock down the 'pins'. The aim is to score as many points as possible for the stated frames. The team with the most score wins!
BLOOP INVASION (NEW!)
Players will be split into 2 teams and each team will be allocated a 'house'. Teams will be given 30 seconds to strategize their move to invade their opponent's 'house'. Upon facilitator blowing of the whistle, players are to attempt to invade and take over opposing team's 'house' with all team members in it. Teams who score the most points out of 5 rounds will be the winner for the game.