Our Land Zovb Team building would involve getting into the balls and rolling down (gentle) slopes. We know what you're thinking, HUH painful or not? Don't worry, we have a strong emphasis on safety and no one will get hurt because our Zovb balls are designed such that the outer sphere and inner sphere are separate but suspended by ropes in between. When the Zovb ball is fully inflated, there will be about 1 metre's worth of air between the inner sphere (where you will be in) and the outer one (which is in contact of the ground). Essentially, the ball absorbs all the impact for you – so just chill and enjoy the ride!
Here are some of the ways you can enjoy Land Zovbing:
Harness Zovbing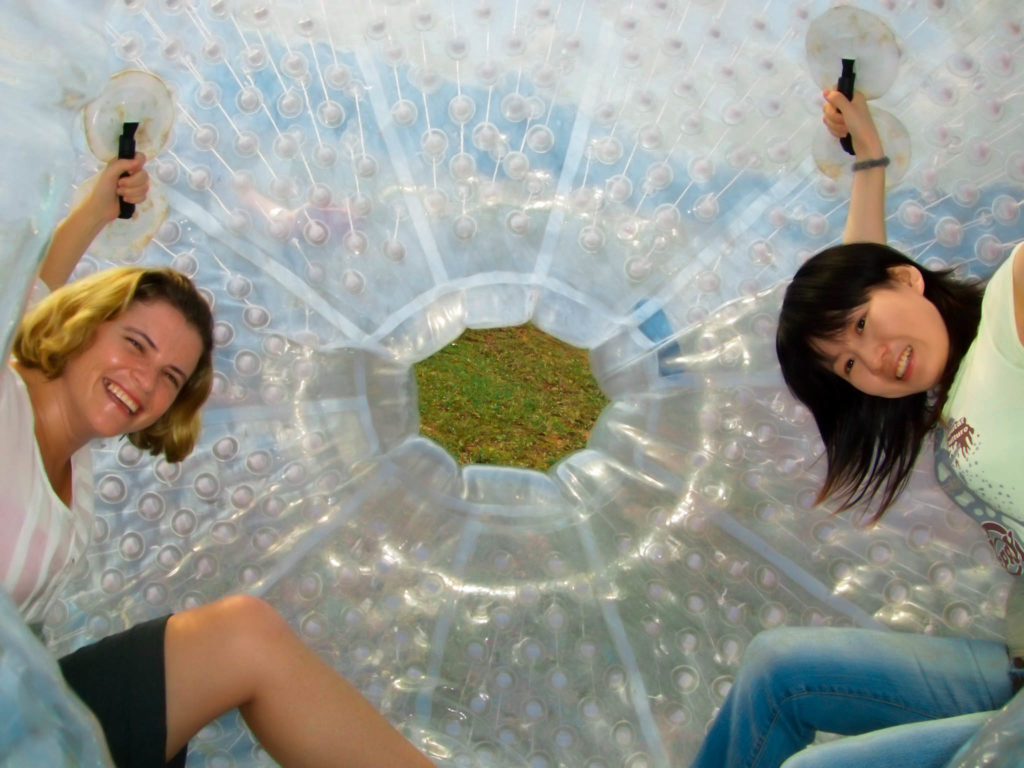 Our most popular way of Zovbing involves getting paired up with your colleague or teammate and strapped up with a safety harness opposite each other inside our Zovb Ball. Get yourselves pumped and ready to experience the thrill of adrenaline rushing through your bodies when our Zovb Ball gets rolling down the slope. We challenge you to do it with your eyes wide open to get the ultimate feel of being a true 'Zovbonaut'. Lots of screaming and laughing are guaranteed with this!
When your pair has reached the bottom of the slope, unstrap yourselves then get ready to run like a hamster in the wheel and bring the Zovb ball all the way back up the slope! Definitely a challenge as it'll require coordination and strength between you and your partner.
Free-form Zovbing
Who wants to be strapped up when you experience freedom right? Grab a partner and pit yourselves up against another pair of colleagues through a variety of fun and exciting challenges that might include our popular ZOVB ball racing or even negotiate an obstacle course! Are you game for it?
Human Zovb Bowling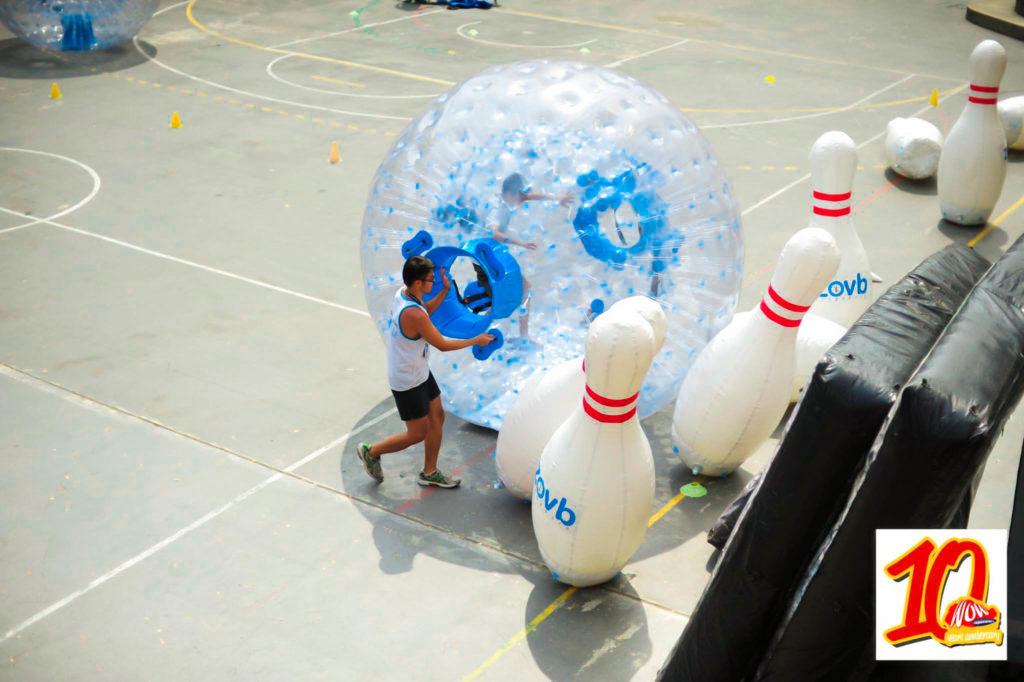 Bowling is more fun when it's upsized! With our Land ZOVB version, you'll be inside our ZOVB balls and attempting to knock down human-sized bowling pins or you can even choose to be on the outside to give the ZOVB ball a push and watch it roll towards the pins!
Want a challenge? Ask for an obstacle course to be set up for you using the inflatable bowling pins and get on inside our ZOVB balls to maneuver through it!