We charge by per pax for 2 roll-downs according to the number of players:

A minimum booking of S$300 is required for parties and
Players with less than 10 players in a group can join our Land ZOVB Public Sessions which are usually held on every last Sunday of the month.
Click here to view availability.
Book Now
In the additional 30 minutes, we can do either of the following:
an additional roll-dow
racing games with the balls
BLOOP Games (New!)
For Land ZOVB Ball Hourly Rental:
Land ZOVB Ball:           $280 per ball per hour
Human Bowling Pins:  $150/1st hour, $120/2nd hour onwards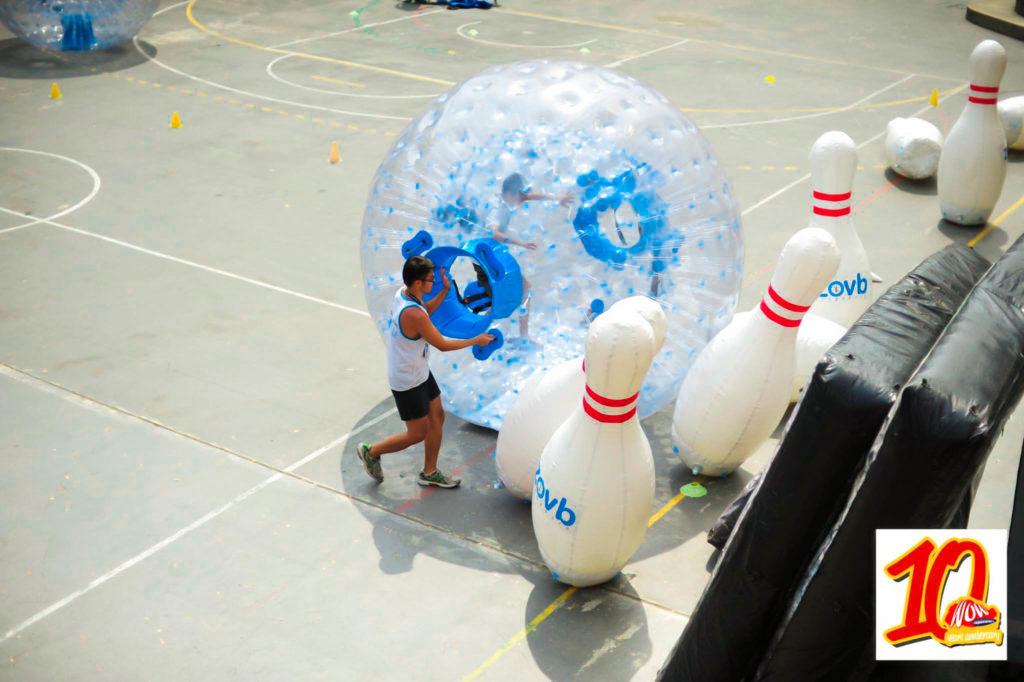 Pushball:                      $120/1st hour, $100/2nd hour onwards
Facilitators fees will be charged separately depending on how many is needed for your session, or you can supply the facilitator for the event.
For corporate team-building sessions:
We do team building and cohesion sessions as well. S$89/pax for ZOVBing together with other stationed team-building games aimed at de-stressing and creating lots of fun and laughters!!!
We will suggest a suitable location for you. If you need us to go to your specific suitable location, there will be a $180 surcharge.
Looking for something more? We are open to customising your events/gatherings with debriefs and focused themes. Drop us a line and we can discuss how we will do this.