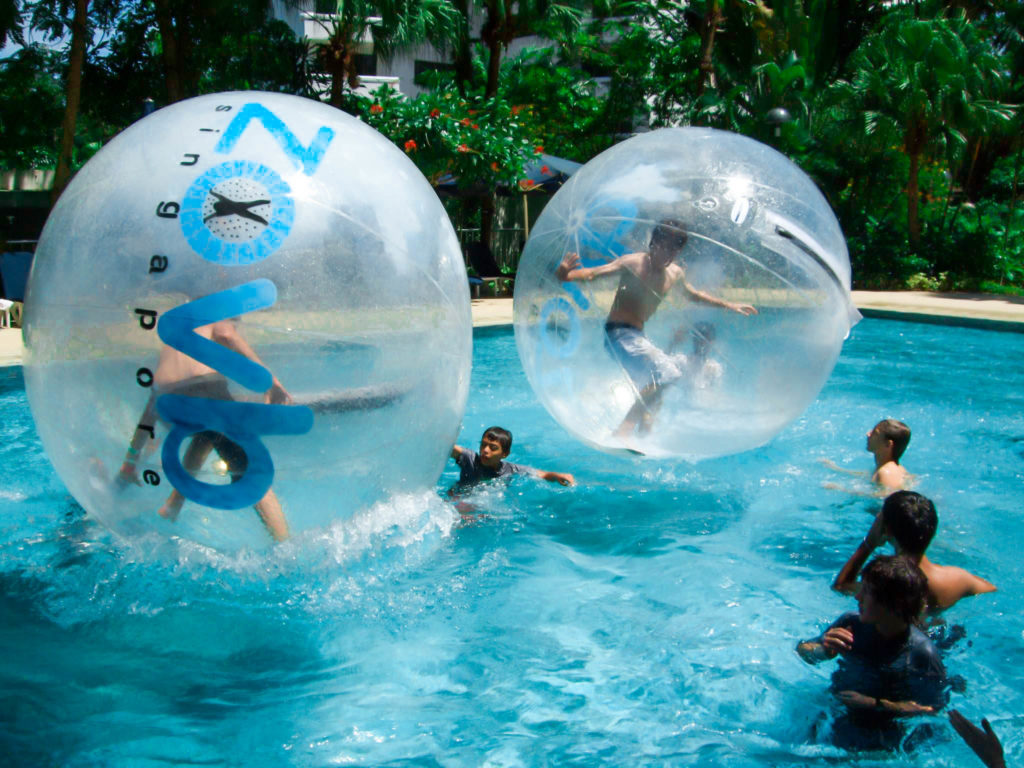 For Water ZOVBing, there is no minimum group size require as we work on a rental scale for this. The rental for 1 X Water ZOVB ball is $120/hr NETT.
This includes:
Rental of the Water ZOVB balls
Transportation of logistics to your location
Facilitators fees will be charged separately depending on how many is needed for your session, or you can supply the facilitator for the event.
The minimum chargeable per booking is $300 so you may opt for the following options:
1)  2 X Water ZOVB balls for 1hr 30mins    =     $360 (suitable for 10 – 14pax)
2)  2 X Water ZOVB balls for 2hrs               =      $480 (suitable for 15 pax – 20pax)