Land ZOVBing is one of our most popular birthday party activities! Suitable for the young and the young at heart! We are the sole provider of Land ZOVBing in Singapore.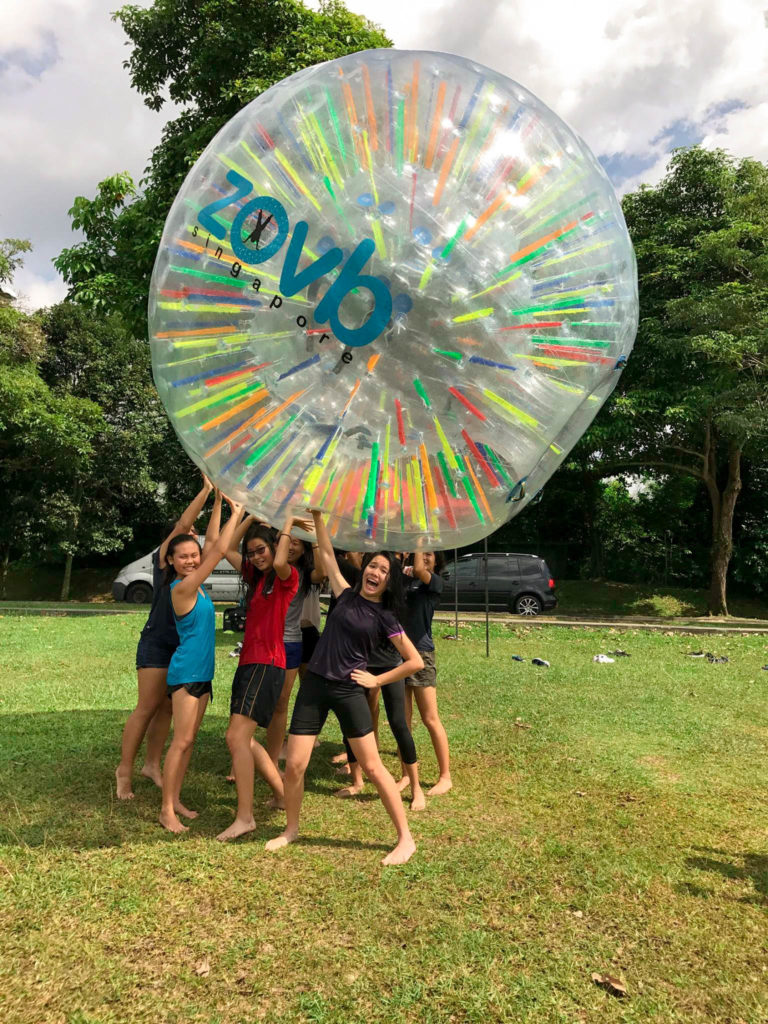 Here are some of the ways you can enjoy Land Zovbing:
Harness Zovbing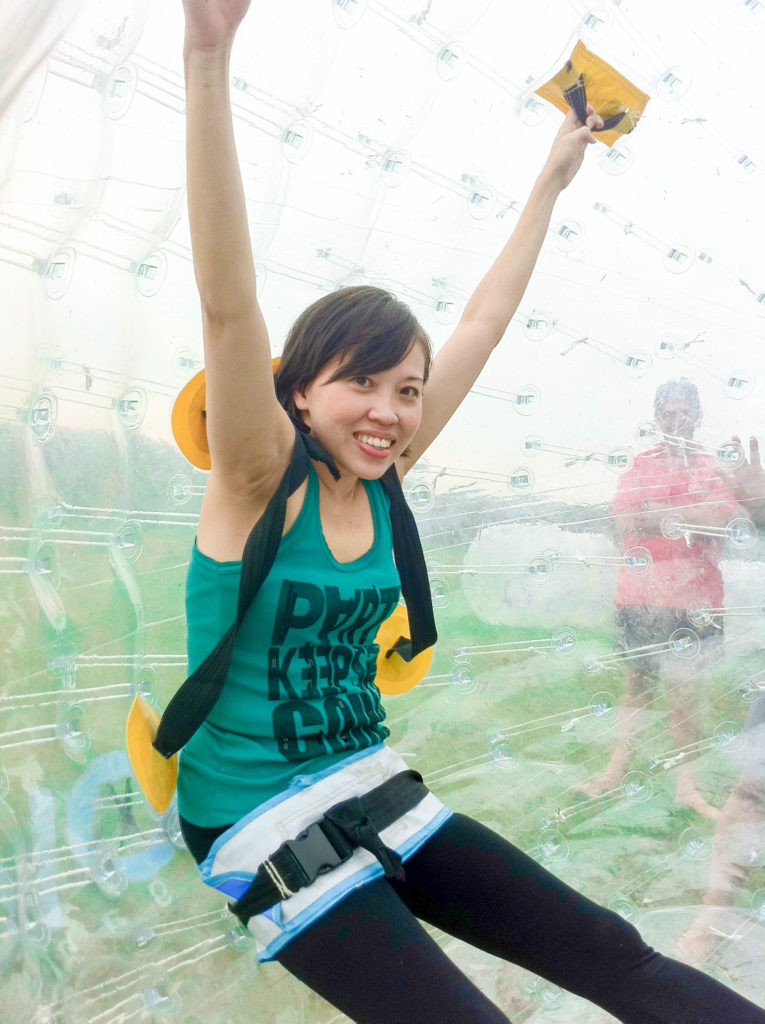 The most popular version of Land Zovbing! Pair up with a friend and get strapped in with a safety harness opposite each other inside our Zovb Ball. Get yourselves pumped and ready to experience the thrill of adrenaline rushing through your bodies when our Zovb Ball goes rolling down the slope. We challenge you to do it with your eyes wide open to get the ultimate feel of being a true 'Zovbonaut'. Lots of screaming and laughing are guaranteed with this!
When your pair has reached the bottom of the slope, unstrap yourselves then get ready to run like a hamster in the wheel and bring the Zovb ball all the way back up the slope! Definitely a challenge as it'll require coordination and strength between you and your partner.
Free-form Zovbing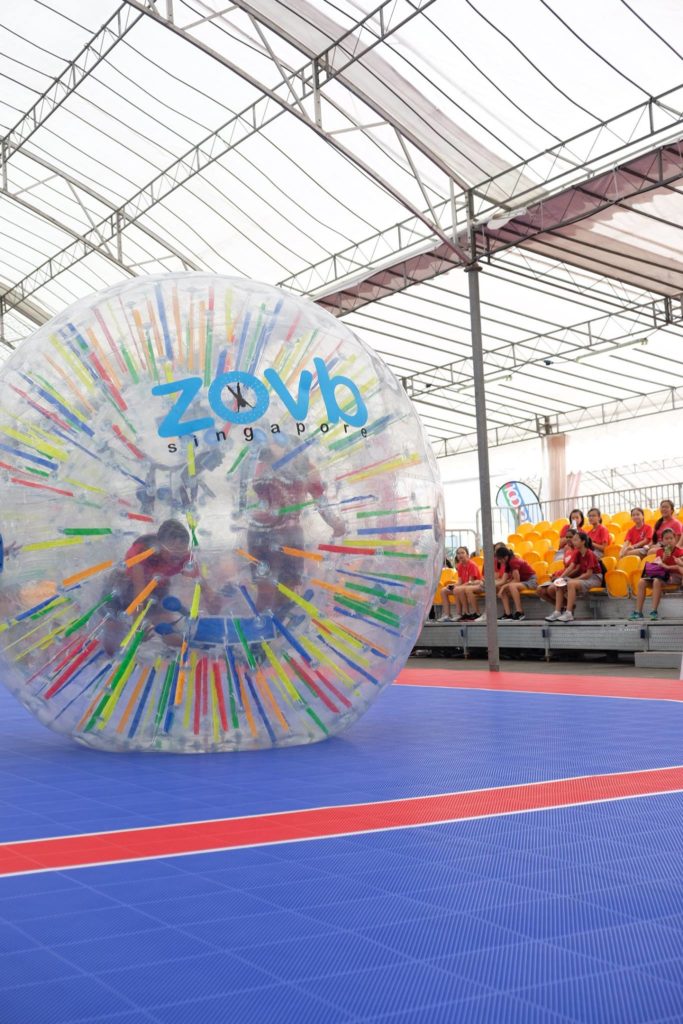 Get ready to bounce around freely inside our ZOVB balls! Why get strapped up when you can experience freedom! Race around in our ZOVB balls or even negotiate an obstacle course.

Human Zovb Bowling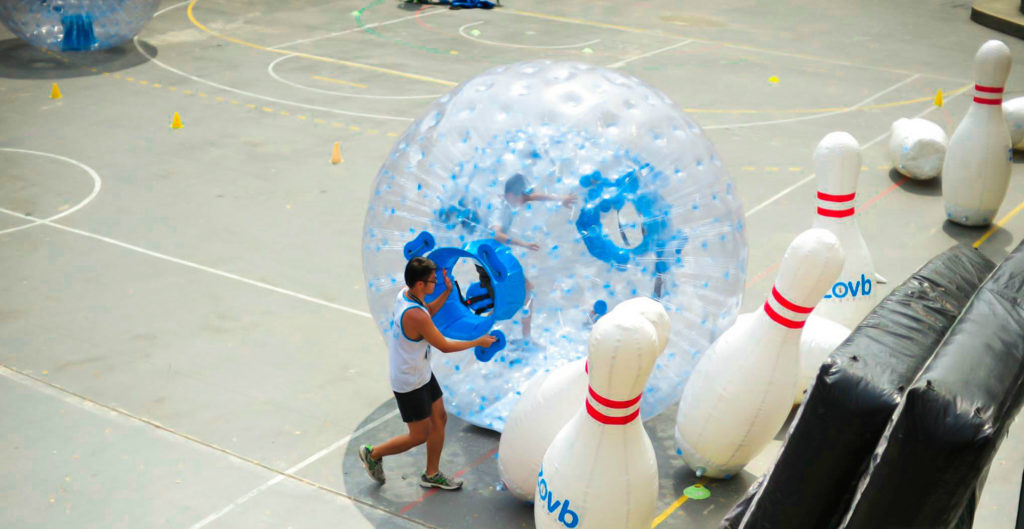 Bowling is more fun when it's upsized! With our Land ZOVB version, you'll be inside our ZOVB balls and attempting to knock down human-sized bowling pins or you can even choose to be on the outside to give the ZOVB ball a push and watch it roll towards the pins!
Want a challenge? Ask for an obstacle course to be set up for you using the inflatable bowling pins and get on inside our ZOVB balls to maneuver through it!

Hydro-Zovbing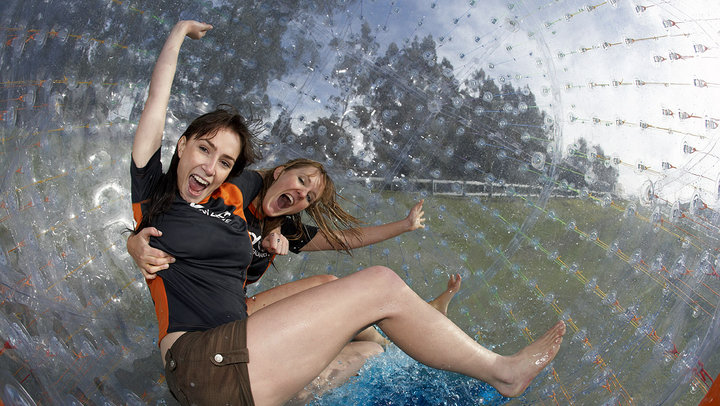 Cool down on a hot day inside our ZOVB balls! We'd throw in a couple of buckets of water and you'll be swishing and swashing on the inside with your (hopefully best) buddy – cause you guys will be tumbling over each other as you roll down hill and having a ball of a time! Perfect for birthday parties and a fun experience for stag and hen parties!